Listen:
Fish Talk Radio – Ladies on the water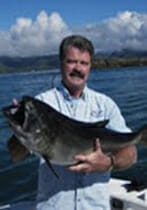 Podcast: Play in new window | Download
John and Griz talk with Kathryn of "What a Catch" television, about the popularity of women getting involved in fishing. Chelsea reports from Lake Nacimiento.
Wolf gives a Cabo report and Bob of Western Outdoors joins in.