Listen:
Getting Better Health Care – Can state health insurance exchanges help solve health care woes?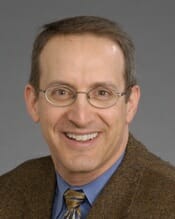 Podcast: Play in new window | Download
The National Committee for Quality Assurance (NCQA) recently published a report on how state health insurance exchanges can help promote health care quality and reduce health care costs. Our guest this week, NCQA president Margaret O'Kane, describes what these exchanges can do.
What are exchanges? The health insurance exchanges will be state run insurance plans that pool risk and make care more affordable. The details of these exchanges vary by state, some states having created non-government agencies. The exchanges will cover the poor and the employees of small employers.
By providing information and competition, the exchanges will promote greater cost transparency, lower costs and better quality/value. People don't like shopping for health insurance—it's very complex—so having just a few choices and good information is key. The NCQA plays an important role by providing measures of quality that can be reported and compared across plans, for example, how well does the plan do with patients with diabetes, etc.