Listen:
Getting Better Health Care – The campaign to promote better adherence to treatment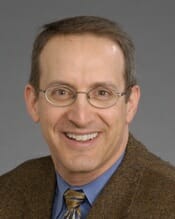 Podcast: Play in new window | Download
Poor use of medication, also called poor adherence, is responsible for medications not working nearly as well as they could. Patients don't take their medications for a variety of reason, including forgetfulness, fears, side effects, costs, complexity (especially for older folks) and non-belief in efficacy. Our guest today is Rebecca Burkholder, Vice President of Health Policy for the National Consumers League; the National Consumers League is a nonprofit organization that has represented consumers and workers since 1899. The organization is preparing a national campaign to promote better adherence
The goals of the League's adherence initiative are based on focus groups that showed what was needed. The key issue was for patients was understanding medication better. There's a lack of knowledge about the relationship between poor adherence and poor medical outcomes. Patients should speak to their doctors to make sure that the reason for the medication and the expectations of it are understood. The campaign will work to promote better adherence. It has over 100 public and private partners and will focus initially on 6 regions across the United States. There will be publicity, a website, many tools, and a pledge for better adherence.
Listeners should consider assessing their own adherence and consider using the campaign tools if needed. A great resource is scriptyourfuture.org.