Listen:
Getting Better Health Care – Finding a top doctor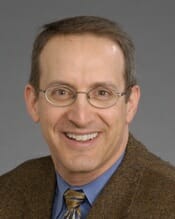 Podcast: Play in new window | Download
There are a lot of doctors out there. How do you find a great one? Do you rely on word of mouth? This week, we talk with William Liss-Levinson, Ph.D. about top doctors. Bill is Vice President and Chief Strategy & Operations Officer for Castle Connolly Medical Ltd. Castle Connolly helps people find and access great medical care. It researches doctors' credentials and surveys doctors to find "America's Top Doctors."
The public can get access to the list of over 30,000 top doctors through the Castle Connolly website. The information is also available in the America's Top Doctors book, regional magazines and U.S. News.
Castle Connolly is hosting its 7th annual Physician of the Year awards. These awards celebrate physicians' dedication, not just for the 5 ward winners but in recognition that no one goes into medicine without dedication. Too often physicians are seen in a less than wonderful light. People should have even broader recognition of doctors' commitment to patients
Bill's critical message is that there are good, mediocre, and excellent doctors, that top doctors matter, and that better outcomes can be expected when seeing a top doctor. His final message is that these are confusing times for health care, and that politization gets in the way. We are blessed with being able to access awesome medical care. Be a good consumer!