Listen:
Middle Age Can Be Your Best Age – Program Launch, Here's What We're All About!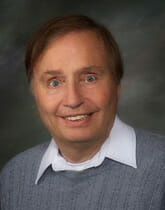 Podcast: Play in new window | Download
The notion that once we reach middle age our best days are behind us is UTTER HOGWASH! At 40, 50 or 60, we remain the same talented, one-of-a-kind men and women we were at 25, only better. In this inaugural broadcast we introduce listeners to our program and what it's all about. Over the weeks and months to come, we'll help listeners overcome the twin midlife curses of lost dreams and diminished expectations. This week, our host describes his positive reawakening from thirty years of "sleepwalking" through career and relationships. Listeners need not wake that long; they can launch their own journey to a joyful and purposeful tomorrow beginning this very day! Each week we'll offer practical solutions for one or more of the challenges common to middle age. To learn more, please visit our website: www.middleagerenewal.com.