Listen:
Take this Challenge Tomorrow Morning Before You Get Out of Bed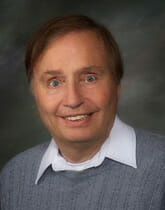 Podcast: Play in new window | Download
\Do you wake up each morning to the usual spate of local and national bad news making you fearful, angry and unenthused about the day ahead? Inspirational wellness coach Cathleen Elle introduces a simple exercise to perform each morning before getting out of bed that can set you up for a new day filled with joy, confidence and solid plans for accomplishment. Tune in to learn how this easy 2-to-3-minute morning ritual can completely shift and brighten your outlook on the day ahead. Gain inspiration from Cathleen Elle's 10-year journey from grief to purpose following the suicide of her 19-year-old son. Discover fourteen steps you can take to confront traumatic COVID-19-related events like job loss, end of marriage or severe illness. Learn why you should view death of a loved one not as the final end but only as "transition" of the person you love. Host Roy Richards presents his concept of 'enjoyable servanthood' as your ideal model for sustainable, joyful and productive post-renewal living.