Listen:
Help Your Teenagers Navigate Social Distancing Stress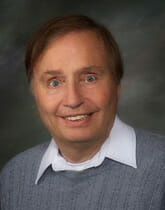 Podcast: Play in new window | Download
Isolation caused by COVID-19 social distancing has been hard for most of us, but especially on our teens! Guest, integral medicine practitioner Steven Hall, M.D. affirms that socializing with peers is very important to teenagers; in fact, a normal and crucial stage of teenage development. Learn how COVID-19 social distancing may be creating some especially powerful negative emotions in your teenage son or daughter. Understand why remote communication through social media is only a partial but not fully adequate substitution for meeting face-to-face. Tune in for some simple yet powerful advice that can help your teens (and you as their parent) get through these challenging times. Introduce your teens (and yourself) to Dr. Hall's amazing "7 Tools of Healing," simple yet when practiced together help ensure a long, healthy and happy adult life regardless of challenges. Host Roy Richards reminds neglectful husbands how to treat their wife as a fully equal lifetime partner.