Listen:
Middle Age Can Be Your Best Age – Over 40, Frustrated With Work–Create Your Next Position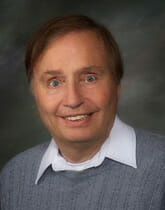 Podcast: Play in new window | Download
If you are trapped at mid-career in a stressful, boring or dead-end job or–worse yet–if you're out of work and out of ideas, it may be time to imagine a brighter future. How would you spend the remainder of your working years were it impossible for you to fail? Join us as our guest, Alice Chan, Ph.D. tells us how to use imagination to help launch the dream job you deserve. Learn why your subconscious mind won't know the difference between real and imagined. The secret to attracting an ideal job is right under your nose–find out why! To learn more and obtain a free gift, visit our website: http://www,dralicechan.com                       .