Listen:
Middle Age Can Be Your Best Age – Grow Younger Not Older in Middle Age–Act Like a Child!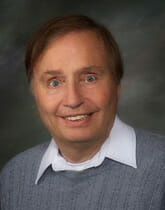 Podcast: Play in new window | Download
By the time you reached your forties, you may have gotten so caught up with raising kids, paying the mortgage and climbing the corporate ladder that you forgot or painted over the person you intended to be. Our guest today, Allan Cox, a leading CEO advisor for some of America's largest corporations and author of the new book, WHOA! Are They Glad You're in Their Lives?, tells you how you to hit your reset button and start life over with childlike energy and anticipation combined with a feeling of calm and steadiness. Discover the signs that you have strayed from what really matters, how to see the "big picture" and how connecting with yourself can have a lasting positive impact on those around you.