Listen:
Middle Age Can Be Your Best Age – A Midlife Marriage Checkup–Restore Passion and a Loving Partnership to Yours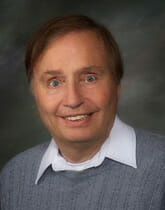 Podcast: Play in new window | Download
If you are over 40 and have been married to the same person for more than a few years, it may be time for a marriage checkup. Have romance, warmth and passion gone missing from your relationship? Our guest today, Shela Dean, a nationally recognized relationship coach, speaker and author of the newly released book, ReDATE YOUR MATE, tells us how to hit the restart button and launch a passionate second marriage with the same spouse. Learn how to accumulate emotional "Frequent Foreplay Miles" with your mate just like you did when dating as a prelude to a harmonious and romantic marital relationship.