Listen:
Middle Age Can Be Your Best Age – To Positively Recharge Life After 40, Write Your Obituary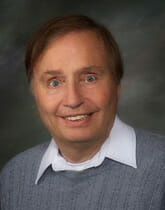 Podcast: Play in new window | Download
If less than fully satisfied with your life at middle age, here's a unique suggestion: sit down and write your own obituary! This may sound morbid but it is anything but. In fact, your intent is to first envision then awaken to a second half of life filled with love, joy and abundance. This week's guest, Steve Michaels, noted hypnotherapist, seminar leader and author of the book HOW TO DIE WITH A SMILE ON YOUR FACE explains how writing your eulogy can bring about a radical positive transformation to your life, why worrying about the future actually is detrimental to solving problems and why it is so important to live each day in the NOW.