Listen:
Middle Age Can Be Your Best Age – Don't Blame Uncle Sam or Anyone Else for Your Problems–The Buck Stops Here!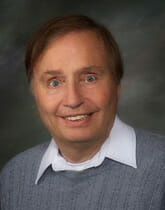 Podcast: Play in new window | Download
Are you dissatisfied with life at middle age? If so, your options are to recommit to the traditional American Dream of self-reliance, risk taking, hard work and sacrifice or to classify yourself as a victim and wait for someone else to bail you out. This week's guest, Dean Gualco, describes how most Americans abdicate responsibility for their own destinies, rely upon their employer for a job, the government for retirement and the wealthy to pay taxes. This is not a good idea for you–why you should admire and act like millionaires instead being jealous of them. At any age, you can choose success!