Listen:
Fish Talk Radio – Giant Marlin fishing in Kona.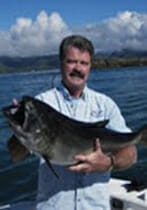 Podcast: Play in new window | Download
There are reasons the Hawaii International Bill Fish Tournament takes place in Kona. Things are heating up in East Cape of Baja according to Van Wormer Resorts. Tom Mattush is fishing in "no take" reserve for research.