Listen:
Fish Talk Radio – Alaska to Baja and in between.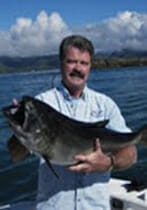 Podcast: Play in new window | Download
Michael Biggs is finishing up in Ketchikan. Minerva reports of unusual weather in Cabo, but the bite is still on in high gear. A report from Lake Shasta and their is a new twist for the Bass world Series tournament in Texas.