Listen:
Middle Age Can Be Your Best Age – Conscious Aging: Positively Reinvent Yourself at Middle Age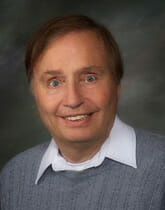 Podcast: Play in new window | Download
At midlife, do you dread the prospect of growing old? Like it or not, we are all headed there! Doesn't it make more sense to honor the process of aging, to accept our age today and to look forward to a joyful, purpose-filled second half? This week's guest, Dr. Toni LaMotta, tells us how to discover joy and contentment at any age by focusing on divine innate qualities we already possess. Learn how to enjoy every single day with freedom to do what you want, how to balance your life leaving plenty of time for those you love and how to uncover the true significance of your life as a whole. At program's end, we introduce a dating service designed specifically for the Baby Boom generation.