Listen:
ACT: Taking Hurt to Hope – Struggling with Psychosis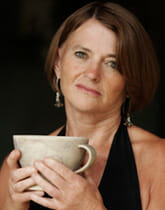 Podcast: Play in new window | Download
Hearing voices or seeing things other people don't perceive is a phenomena that isn't necessarily a problem, but the ways one reacts to these experiences and the ways others around us react can create severe problems. Rather than trying to alleviate these experiences, it is more helpful to make room for them and put your valuable energy back into you life. Join us today as we talk to Dr Joe Oliver who is a clinical psychologist in London working within a Early Intervention for Psychosis Service which is part of the South London & Maudsley NHS Foundation Trust. Joe is coming out with a book on Acceptance and Commitment Therapy and Mindfulness for Psychosis, due out early next year, published by Wiley-Blackwell: http://eu.wiley.com/WileyCDA/WileyTitle/productCd-111995080
Joe helps us to see how persons with extraordinary experiences like hearing voices can finds ways to relate to these experiences that help them to stay on track in a vital life.
www.contextualconsulting.co.uk
http://eu.wiley.com/WileyCDA/WileyTitle/productCd-1119950805.html