Listen:
ACT: Taking Hurt to Hope – Struggling with 'Who You Think You Are'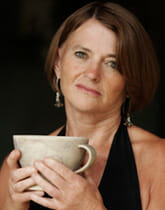 Podcast: Play in new window | Download
Who you think you are might be more important than you think. Usually we use the term self in general to refer to how you think about or perceive yourself. To be aware of oneself is to have a concept of oneself. How you define yourself, your beliefs, your values, your limits and so on predicts your behavior. The problem with this is that we all have the tendency to stereotype ourselves and others which naturally restricts and limits us. It is therefore very important that we listen carefully to how we are defining ourselves. Who we think we are is important not because these statements are true but because they may be our greatest obstacle to personal development.
Today you are going to meet an expert on this subject: Dr Matthieu Villatte is Assistant Professor – Clinical Psychology at the University of Louisiana. He is also the Associate Editor – Journal of Contextual Behavioral Science