Listen:
ACT: Taking Hurt to Hope – Struggling with Breast Cancer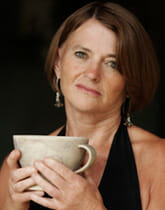 Podcast: Play in new window | Download
Welcome to ACT taking hurt to hope. Today we are going to continue our series on ACT and Health issues and talk about cancer.
Breast cancer.
Breast cancer is a type of cancer originating from breast tissue, most commonly from the inner lining of milk ducts. Worldwide, breast cancer accounts for 22.9% of all cancers. Prognosis and survival rates for breast cancer vary greatly depending on the cancer type, stage, treatment, and geographical location of the patient. Survival rates in the Western world are high;[6] for example, more than 8 out of 10 women (85%) in England diagnosed with breast cancer survive for at least 5 years.[8] In developing countries, however, survival rates are much poorer.
Today you will get a chance to listen to how ACT can be used to help women struggling with breast cancer. My guest today is Dr Jen Gregg.
Jen is a
-Clinical psychologist and associate professor at San Jose State University.
-ACT trainer, therapist, and researcher who began studying ACT with Steve Hayes nearly 20 years ago