Listen:
ACT: Taking Hurt to Hope – Radio Program with Mats Rothman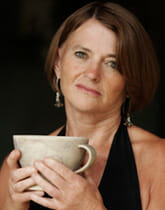 Podcast: Play in new window | Download
Welcome to ACT taking hurt to hope. Today we are continuing on the theme of what happens when you find yourself in a values conflict. When the context around you, whether it is a working place, a relationship, a society or spiritual community places rules on your behavior that don't coincide with your own values. Recently we had a program with the form catholic priest Maurice Monette discussing his struggle with his own sexual orientation and the policy of the Roman Catholic church that led to his leaving the priesthood. Today I have a similar story for you about an orthopedic surgeon at the top of his career who wanted more than a knife in his toolbox when treating patients with chronic pain. Thinking outside the surgical box forced, once again forced a values conflict and led to a drastic change of course.
Today my guest is Dr Mats Rothman. Mats is a medical specialist in orthopedic surgery, more specifically, back surgery. He is married, has 4 children who have now left home. Nowadays, Mats is also a licensed psychotherapist in cogniive behavior therapy, and the chief of a unit for psychosomatic medicine treating primarily patients with chronic pain in Västerås Sweden.