Listen:
Middle Age Can Be Your Best Age – Don't Outlive Your Retirement Assests and Don't Sit Around Waiting to Die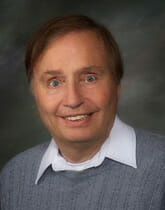 Podcast: Play in new window | Download
At middle age, it is not too soon to begin planning for a long, carefree and productive retirement. For certain, you do not want to outlive retirement savings but you also don't want to spend long years of frustration wondering if your life really matters anymore! Primary guest Jack Tatar describes the four keys to a joyful "safe" retirement: financial preparedness, good health, positive mental attitude and staying involved. You can begin now to lock in all four. Our second guest Melita DeBellis promotes midlife as the "age of fulfillment" and guides you to define true passions as your passport to a joyous future.