Listen:
ACT: Taking Hurt to Hope – The Pain Monster: chronic pain in children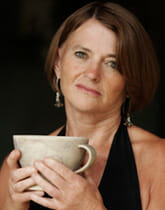 Podcast: Play in new window | Download
We would all like to spare children pain and suffering. But it may be more important to help children to face painful challenges and at the same time live a full vital life rather than avoid pain at the cost of a full life. Join us today as we talk to Dr Rikard Wicksell, a clinical researcher and and ACT therapist at the Karolinska Institute in Stockholm working with children with chronic pain. Listen to how Rikard uses the Pain monster to help children go from hurt to hope.