Listen:
ACT: Taking Hurt to Hope – Using Mindfulness for improving intimacy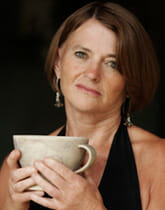 Podcast: Play in new window | Download
Join us today for a discussion about mindfulness, what it is, how it can be used to improve your relationships, especially your intimate relationships. Today you will get a chance to try a mindfulness exercise and get some advice from an expert on how you can use these mindfulness skills to help you relate better to those close to you. In Acceptance and Commitment therapy, Mindfulness is a core component in helping people become aware of the difference between what is actually going on in the moment in contrast to what your thoughts say is going on. Our guest today is Dr Jonathan Kaplan who is a clinical psychologist practicing in New York City, he also teaches at the New School for Public Engagement. Jonathan is the author of a book called Urban Mindfulness: Cultivating Peace, Presence and Purpose in the Middle of it All. You can find this book on Amazon.com. You can learn more about Jonathan by visiting his website, jonathanskaplan.com.