Listen:
Middle Age Can Be Your Best Age – At Middle Age Should We Be Worried About the US Debt Crisis on Not?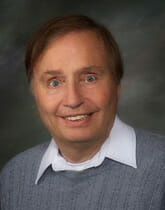 Podcast: Play in new window | Download
Our US Federal Debt load has increased by more than $1 trillion in each of the last four years. Should we be concerned? "Not at all!" emphatically states this week's primary guest, Dean Windham. He explains why there's no longer any need for federal taxation and how the Obama administration and the Federal Reserve were able to generate $600 billion to fund federal expenditures without any negative consequences. Our second guest Marc Lichtenfeld talks about successful strategies for wealthy retirement.