Listen:
Fish Talk Radio – 102912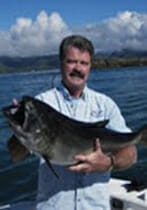 Podcast: Play in new window | Download
John and the Griz, talk to Mark Lassagne publisher of Bass Angler magazine about different types of fishing. Rich from St, Croix fishing rods joins to teach us about the latest technology in fishing rods.
Our friend Mike Sheridan just got back from Christmas Island. He gives first hand report of the incredible fishing. Chucky Van Wormer tells us the fishing in East Cape is very hot and the air temperatures are
moderate. He saw Sailfish jumping from the restaurant. We finish with Spencer with lake fishing at Lake Comanche.