Listen:
Middle Age Can Be Your Best Age – Frustrated at Middle Age? Do Something to Solve Your Problems or Shut Up!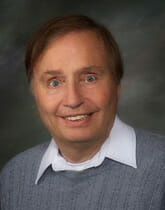 Podcast: Play in new window | Download
At middle age, are you frustrated with the way things turned out? Don't waste another day being "happily miserable." Get tough! Stop complaining and do something about it; your biggest obstacle may be right between the ears. Host Roy Richards and primary guest Paula Renaye, the tough love coach, suggest methods to overcome a negative self-image and roadblocks that are holding you back. Learn how to transform your primary role in life from "perpetual victim" to "confident winner." Second guest Elari Onawa invites you to say "yes" to your dreams. When you do, you will be called naturally to grow into them.