Listen:
Middle Age Can Be Your Best Age – All About Recovery from Midlife Detours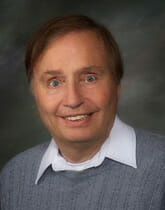 Podcast: Play in new window | Download
Expert guests propose unique solutions to two all-too-common detours on the road to lifelong peace, joy and prosperity. To recover from job loss or career dead-end, Ginny Clark, career management expert and former executive recruiter, outlines "career mapping" in this era of free agency, marketing yourself as a one-of-a-kind talent with clear purpose and a burning desire to contribute. Dr. Terri Orbuch, America's "Love Doctor", returns to our program to offer a practical six-step strategy for recovery following divorce, death of a spouse or breakup of a long-term romantic relationship.