Listen:
Middle Age Can Be Your Best Age – Falling Down and Getting Up–Turn Midlife Negatives Into Positives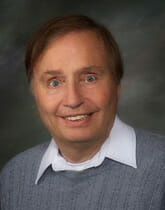 Podcast: Play in new window | Download
Is your daily life dominated by negative thoughts and emotions? Conventional wisdom tells us to bury the negatives and to concentrate on positive thinking. Guest Laurie Huesinger goes in the opposite directon and urges us to connect with and embrace our negatives–actually it's empowering! Supressing worry and fear can be harmful to your health so acknowledge them then "toggle" them away to make room for the positive. Laurie tells us how. A second guest, Michael Harris, introduces us to the Getting Up Project, a roadmap for overcoming adversity at middle age.