Listen:
The Possibility of Today – Forgiveness – Why, How, Who, Now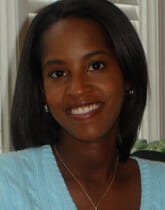 Podcast: Play in new window | Download
Are you good at forgiving people? – really, really, forgiving people so you are totally free and can move on? Let's be real, when people do things that you feel are totally wrong, it can be somewhat challenging to immediately forgive them and take the high road.
This week on "The Possibility of Today" we are going to be discussing the 'ins' and 'outs' of forgiveness. We'll be taking a look at actress Jennifer Hudson and how she found her way to forgiving the man who killed three people in her family. We'll also be discussing how forgiveness can play out in our primary relationships and our own life.
Did you know … that according to one study, at least 75% of people have someone they still need to forgive? It's so easy to fall into the trap of not forgiving people. Please join us today to get all the tips you need on forgiveness. Also, if you are looking for more information on forgiveness or other everyday topics, please drop by the Possibility of Today online magazine or join the community on Facebook.
Live Today Better than Yesterday.