Listen:
The Possibility of Today – Interview with Kirra Sherman: Living life, love, relationships, managing your negative thoughts … and so much more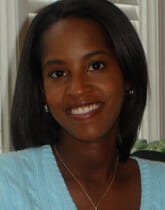 Podcast: Play in new window | Download
On today's show, Kirra Sherman, an author, speaker and truth mentor shares her stories about life, love and how she handles those times when her fears, doubts and negative thoughts surface. If you've ever wondered how to live in the moment and be who you really are or if you want a great approach to handle those times when you're upset or stressed, you'll find it on today's show.
Kirra is also offering all Possibility of Today listeners a special promotion and a 40% discount for a package that includes a coaching recording and a 15 minute free follow up session with Kirra. You can click the link below to learn more.
Thanks for listening and being a part of the Possibility of Today community. xoxo, Sibyl
Want to know more about Kirra?
Visit Kirra's page for the Know Yourself Package and enter the coupon code: possibilityoftoday for your discount!