Listen:
Fish Talk Radio – Get some history and up to date on fishing line along with what technology do to fishing next year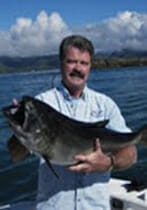 Podcast: Play in new window | Download
Steve with McCoy fishing line takes us back to early developments in line. Then he brings us up to date on the state of the art materials. Director product development for Berkley, John Prochnow shares latest news on artificial baits. John with Fishhound.com has reports from all over the USA.