Listen:
Middle Age Can Be Your Best Age – At Middle Age, Are You Prepared for America's Debt Crisis?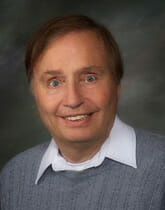 Podcast: Play in new window | Download
Our nation's balooning debt crisis could ruin future retirement for those of us over age 45–along with everyone else! The scary part: most Americans don't understand fully the potential dire consequences, are unwilling to accept personal sacrifice and are not demanding effective action from our elected officials. Guest Will Gates, co-author of THE FINANCIAL TSUNAMI, explains the debt crisis in vivid detail, how we got into this mess and what we can do to inspire action before it's too late. Second guest Garth S. Johns tells how you can learn to love your work without quitting your job during the new year.