Listen:
Middle Age Can Be Your Best Age – New Year's Resolutions That Work-Make–Positive Midlife Changes in 2013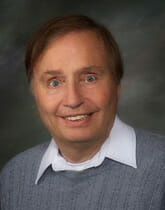 Podcast: Play in new window | Download
How many New Year's Resolutions have you broken? Today's initial guests, possibility coaches Jon Satin and Chris Pattay wager that all resolutions will be abandoned by Valentine's Day. They describe why traditional resolutions are a waste of time but go on to explain how to reset your "emotional thermostat" to positive in order to achieve genuine and sustainable midlife renewal in 2013. In our second segment, inspirational artist and author Carol Edmonston instructs on how to make resolutions that stick and introduces a radical new healing tool to reduce stress and make this your year for new beginnings.