Listen:
ACT: Taking Hurt to Hope – Struggling with Sexual Penetration Pain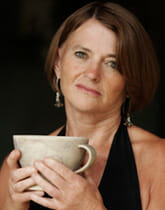 Podcast: Play in new window | Download
Join me for a discussion of something which is very important and very secret for many, painful intercourse. If you get pain during intercourse, you are not alone. In a recent Swedish survey taking, 1 out of 10 women experience pain, with a higher frequency among younger more sexually inexperienced woman and fewer if you are over 50. This is a special problem since sex is supposed to be enjoyable and happy experience, and this type of pain definately puts a damper on the specific experience but could even seriously threaten your intimate relationship.
Today we are going to get the chance to talk to an expert. We are going to learn how
Sexual pain is similar to other physical pains in that it includes both pure pain and a large portion of dirty pain in terms of shame, guilt, negative assumptions of self and threatening thoughts about what the pain means. We are also going to learn how ACT can help you with these symptoms. Remember that ACT is about opening up to what you are actually feeling here and now, becoming aware of thoughts, feelings and sensations for what they really are rather than what they say they are and engaging in valued action.
Our guest today is Dr Johanna Thomten who is a clinical psychologist and researcher and Lecturer at Mid University in Östersund Sweden. You can learn more about Johanna by clicking on her website: http://www.miun.se/sv/universitetet/Organisation/institutioner/shv/Om-SHV/Amnesavdelningar/Psykologi/Om-avdelningen/Medarbetare/Johanna-Thomten/