Listen:
Middle Age Can Be Your Best Age – Your Best Days Are Yet to Come–Become Unstuck from Those Negative Emotions!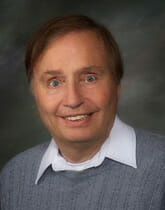 Podcast: Play in new window | Download
Do you mourn the passing of youth and dwell upon the negative side of growing older? Are you increasingly dissatisfied with where you are today and where you are headed tomorrow? Guest Dr. Beth Cuje presents her 4-step "Choice-Cube Method" offering immediate relief from painful thoughts and emotions by shifting focus away from midlife losses and fears and onto strengths and possibilities. Guest, Michelle Colston, guides your diligent search for a genuine "inner goddess" before you make unrealistic resolutions based upon another's demands or expectations or your own counterfeit self-image.