Listen:
ACT: Taking Hurt to Hope – The Struggle of parents with special needs children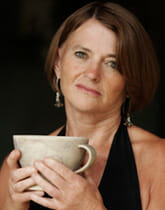 Podcast: Play in new window | Download
Welcome to ACT, taking hurt to hope. Join us today for a discussion about a special kind of struggle. All of us who are parents know that bringing up children is a challenge. For parents with special needs children, it may be even more of a challenge. In this program we are going to discuss about the special difficulties for families that have experienced trauma like death, violence, or children with severe emotional or behavioral problems or children with chronic illness.
Today we have with us Associate Professor and Director of the Early Childhood Research Clinic, Dr. Lisa Coyne from Suffolk University in Boston . Lisa is an internationally recognised ACT trainer and author of a book called The Joy of Parenting: An Acceptance & Commitment Therapy Guide to Effective Parenting in the Early Years (http://www.amazon.com/Joy-Parenting-Acceptance-Commitment-Effective/dp/157224593X).
You can contact Lisa bymail which you can get to by clicking her name on this week's episode of ACT taking hurt to hope. YOu can read more about her book by clicking on the link here.