Listen:
ACT: Taking Hurt to Hope – The Struggle of the Refugee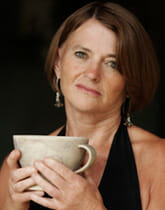 Podcast: Play in new window | Download
Welcome to another episode of ACT taking hurt to hope. Today we are going to talk about a hurt we have all experienced to some degree and probably found our way out of, at least to some degree. Something we might called displacement. You have probably moved from one town to another, one school to another. Maybe one country to another. Moving from familiar surroundings of what we might call 'home' to a strange place causes feelings of disorientation and uncertainty. This is a challenge that requires psychological flexibility to adjust to the new surroundings and create a new life. PTSD, post traumatic stress syndrome is about 10 times higher for refugees than in the general population. In 2002 U.S. Committee for Refugees estimated that there were 14.9 million refugees and 22 million internally displaced persons in the world. Today in a recent World Disaster report by the International Red Cross, more than 70 million people in the world are so called forced migrants. This is more than one in every 100 of the world citizens who are displaced by conflict, political upheaval, violence and diasters and also by climate change and development projects. Most of these migrants will be permanently displaced. This escalating international crisis has developed over the past 60 years as organized political violence has increasingly targeted civilian populations. The Red Cross has calculated the cost to the international community is at least 8 billion US dollars a year.
These refugees are men, women, and children, from virtually every income level and living arrangement. As refugees they have often left behind their livelihood, their communities, and most of all of their possessions. Although a large number of the individuals adjust well, many suffer significant psychological distress as a result of their exposure to traumatic events and the hardships associated with life as a refugee.
Today we are going to talk to a psychologist, Niklas Möller who works at the International Red Cross Centre for victims of war and torture in Uppsala, Sweden. We are going to learn about who these refugees are, what types of problems they come with and how Acceptance and Comittment Therapy can be helpful to refugees in adjusting and creating a valued life in a new world.
You can read more about what the Red Cross does at http://www.redcross.org/ / and contact Niklas on his email mailto:[email protected] by clicking on Niklas name on webtalkradio.net