Listen:
Fish Talk Radio – Costa Rica has wide variety of great fishing. Montana has beautiful streams waiting for a fly line. The largest hunting, fishing and travel show is coming to Long Beach.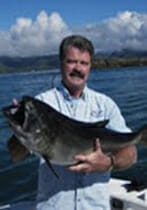 Podcast: Play in new window | Download
John and the Griz take you to the Rio Colorado Lodge in Costa Rica with Dan Weise for blue water and fresh water fishing. Robert Holt with Montana Fly-fishing Extreme share information on, guess what!
Bart Hall puts together the largest consumer fishing, boating, outdoor and travel show in maybe the world.
Then a lake report from Diamond Valley.