Listen:
Middle Age Can Be Your Best Age – Once You Retire, How Are You Going to Spend Your Time?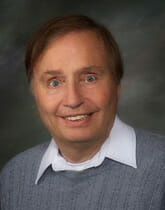 Podcast: Play in new window | Download
Whether you plan to retire in five, ten, fifteen or twenty years, it's never too early to begin scoping out a carefree and productive next stage of life. You will be retiring from your job, not from purposeful living! How do you intend to spend the 2,000+ hours per year currently dedicated to your career? Host Roy Richards author of A Mid;Life Challenge WAKE UP! urges you to approach retirement in the same fashion you would a radical career transition. In fact, once finances are in order, planning for retirement is far easier and much less stressful than starting up a business or getting hired for that dream job No longer must you find someone else to pay you to have a good time. Follow Roy's five practical steps to the retirement of your dreams. Guest Tami Simon introduces "Sounds True" a website loaded with free audios, inspiring interviews, online courses, books and an annual "wakeup festival" all intended to encourage spiritual growth, self-empowerment and a sense of purpose in life's second half.