Listen:
Middle Age Can Be Your Best Age – Recharge Business Batteries–Grant Your Employees Free Will and Imagination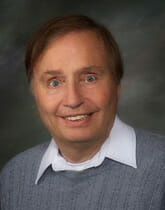 Podcast: Play in new window | Download
This week's program addresses you as a midlife leader–formal or informal–at your place of work. As we begin the new year, is your business lagging? Do employees lack energy, focus and enthusiasm? Host Roy Richards explains why experienced on-board employees are your enterprise's most important asset and why motivating those employees should be your number 1 priority. Guest Les Landes will inspire you to transform your enterprise into a workplace where employees of all ages and responsibilities are tuned in, turned on and eager to go the extra mile. Listen in to learn how best to engage employees by unleashing their powers of free will and imagination; one without the other simply is not enough! Guest Patricia Price introduces her website packed full of ideas and suggestions for anyone planning to retire within the next five to ten years.