Listen:
Middle Age Can Be Your Best Age – Commitment to Excellence–Transform Yourself as a Leader to Spur Business Growth and Profits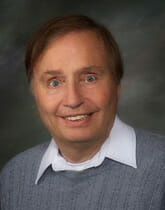 Podcast: Play in new window | Download
Want better results for your small or mid-sized business this year? The path to enhanced growth and profitability begins with you. Guest Dr. Bob Wright describes the difference between good and great leaders, the heart of which is deep fulfillment in every aspect of life, including leadership. Transform your deepest yearnings for excellence into an ability to inspire others in pursuit of a shared business objectives. Launch your very own "year of transformation" and colleagues will follow. Guest Vickie Townson challenges you to consider what will make the second half of your life "active and alive." Learn how you can obtain the information and resources needed to help you fulfill your dreams and bring your visions to life.