Listen:
The Possibility of Today – 3 Simple Tips To Manage Through A Challenging Day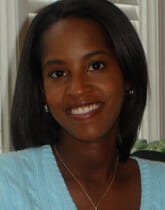 Podcast: Play in new window | Download
"You can't stop the waves, but you can learn to surf." John Kabat Zinn
Have you ever had those days when you felt like too many things were going wrong? Problems and issues are coming at you no matter which direction you turn. You're frustrated and exhausted because you've been doing the best you could for so long to hold all the pieces together.
Those days can be some of the toughest to manage through … but you know what I realized. They don't have to be. There are 3 Simple Steps we can take and turn any day around. That's what today's show is about.
We will also be discussing the Hot Questions of the week – How do you start the day off right on the right foot? and What do you do if you're unsure you've made the right decision?
You can find the Possibility of Today magazine at possibilityoftoday.com or drop by the Facebook page.