Listen:
ACT: Taking Hurt to Hope – Struggling with Sexual repression and suppression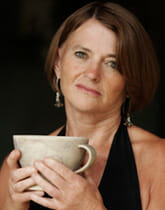 Podcast: Play in new window | Download
Welcome to ACT taking hurt to hope. Today we have an especially attractive program for you. Something we are all interested in but may have difficulties in expressing because of the ways we were brought up. We are going to talk about sex. Sexual feelings are unpredictable, confusing and many times hard to control. Some of us are lucky to grow up in families that help us to accept our sexual feelings as natural phenomena that come and go. We may also learn that sexual feelings and sexual behavior are two very different things. We have little or no control over our feelings but full control over our behavior. Probably, though most of us have experienced what is called emotional suppression in our upbringing. This means we are taught by our families or our religion or schools that sexual feelings must be suppressed. Today, we know that this type of emotional suppression causes problems both emotional and physical. 
Today you are going to get to talk to an expert Aisling Curtin. Aisling is a Counselling Psychologist and director of ACT Now Ireland. She has a special interest in looking at sexuality from an ACT lens and has led workshops in this topic internationally.
Her new blog "Let's talk about Sex! (Psychologically Flexibly)" will start in April 2013. The best way to keep up to date with the blog and upcoming events is through the ACT Now Ireland Facebook page.