Listen:
Middle Age Can Be Your Best Age – Banish Blue Monday–Get Hired or Promoted to Your Dream Job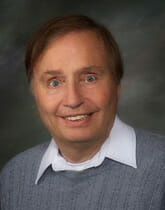 Podcast: Play in new window | Download
Banish once and for all the term "blue Monday" from your vocabulary! What if going to work became for you a daily experience every bit as fun and fulfilling as free time on evenings and weekends? Guest Jessica Simko, a former senior Human Resources Manager, unveils 'insider information' on company hiring practices. Learn who you must be at mid-career to get hired or promoted to that dream position. The most skilled applicant doesn't always get the job! Find out why conventional job search often leads to one of two bad results: 1) not getting hired or 2) getting hired by "faking it" only to regret it later. To locate and obtain that perfect job, you will need to "overwhelm" potential employers through your combination of enthusiasm plus a genuine understanding of corporate culture and the job to be done. 'Coach' Gary Henson promotes business coaching as a possible fresh start for anyone dissatisfied with present job or career. Tune in to find out if you have the talent and mindset to become the next successful business coach.