Listen:
ACT: Taking Hurt to Hope – ACT in Sport Psychology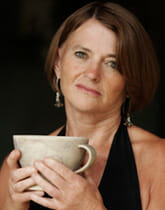 Podcast: Play in new window | Download
Welcome to ACT taking hurt to hope. Today we are going to talk about sports. About how Psychology and ACT can be used to help athletes perform with precision and efficacy and at the same time increase their own balance and well being. Most of us have probably played some sports during our school years. When I grew up in the 50's and 60's in the US any young person interested in a sport could play in some function or another. Today there seems to be much more competition and high stakes involved in sports, even for young children. In order to reach the highest levels, children train from early ages.
Sports psychology involves the study of how psychological factors affect performance and how participation in sports and exercise affect psychological and physical factors. Commonly sports psychologist would with the training of athletes, coaches, parents for performance improvment but also rehabilitation, communication, and team building.
Today you are going to meet a psychologist who has his heart in sports psychology. Dr Tobias Lundgren is an Assistant Professor at the University of Stockholm, he is the author of a couple of ACT books and a number of scientific articles. He co-authored a best selling self help book together with me called Living Beyond Your Pain. Tobias is also the psychologist for Modo the Swedish Elite Ice Hockey Team. You can read more about Tobias on his website by clicking his name on today's episode of ACT taking hurt to hope.