Listen:
Middle Age Can Be Your Best Age – What's Standing in the Way of Satisfying Midlife Relationships May Be You!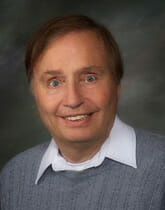 Podcast: Play in new window | Download
We can't live with them but we can't live without them–fellow human beings in our daily lives. Failure to build strong positive relationships with those closest to us represents a major roadblock to a joyful and productive second half. At middle age, are you satisfied with your relationships with spouse, teenage offspring, aging parents and boss and colleagues on the job? Guest, Michael Broder, Ph.D., explains why the greatest stumbling block to improved relations with others may lie inside you! In order to relate well to others, you may need first to examine your own mind. Every man or woman passes in life through seven distinct stages of growth; which stage are you on? Once we reach our highest potential, passion for living directs our path and benevolence towards others becomes our primary calling. At this cherished point in adult living, positive relationships with others become easy. To honor the new season, host Roy Richards spins a baseball yarn to inspire you to fire that tired old "usher" in your mind holding you back.