Listen:
Middle Age Can Be Your Best Age – When Was the Last Time You Went on a Date With Your Spouse?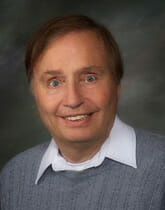 Podcast: Play in new window | Download
At middle age, has your marriage become routine, even boring? Do the two of you miss that warm, fuzzy feeling you had when dating or as newlyweds? Today's guests Ariel and Shya Kane have been married 30 years but strangers still ask them if they're on their honeymoon. Learn how to restore marital passion and a true loving partnership at any age through small, easy-to-accomplish initiatives like frequent mini-dates and a genuine interest throughout the day in what your spouse has to say. For ladies only: America's 'glam girls' Deborah Boland and JoJami Tyler instruct how to look fabulous after age 40.