Listen:
ACT: Taking Hurt to Hope – Struggling with Shame Self Criticism and Self Compassion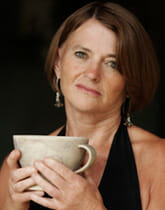 Podcast: Play in new window | Download
Welcome to ACT taking hurt to hope. Today we are going to discuss something that has been said to be the biggest causes of emotional problems: Shame. The word shame means to hide or to cover up. We all feel shame from time to time. Shame makes our problems seem bigger and makes us seem smaller and alone with what we feel. Shame makes us want to bury our heads in the sand and hope either me or the problem or both will disappear. It is one thing to have and experience painful emotions that are inevitable in life but shame makes it worse. Shame makes you want to get away from problem, the emotion or the whole situation. Shames makes you feel lonesome, weak, inadequate.
Today you are going to get the chance to talk to one of the few people who has studied shame and done it from an ACT perspective, Dr Jason Luoma. Jason is a clinical psychologist and co-founder and director of the Portland Psychotherapy, a research and training clinic in Portland, Oregon. He provides training in ACT for audiences around the world and was recently elected president of the Association for Contextual Behavioral Science, the organization that is mostly tied to ACT. In addition to being a practicing clinician and an ACT trainer, Jason conducts research on shame, stigma, and self-compassion. His website found at www.drluoma.com.