Listen:
Middle Age Can Be Your Best Age – Sandwiched at Middle Age? Here's How to Help Aging Parents and Grown Children Seeking to Move Back Home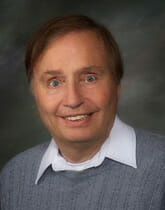 Podcast: Play in new window | Download
Many of us at midlife are sandwiched in the middle: adult offspring who can't find a job and aging parents no longer able to live alone and handle their own affairs. Host Roy Richards proposes sensible ground rules to help "empty nest" parents make the best of it and keep their sanity when a financially struggling adult son or daughter asks to move back home, often accompanied by spouse and small children. Guest Diane Keefe helps us navigate the maize of elder parent care. Learn how to approach your aging parents about intervening in their lives, consider your potential legal obligations and explore available financial solutions. Guest Christina Steinorth covers the softer, more gentle aspects of elder-parent care: joint activities fun both for mom or dad and for you, guidelines to keep aging parents active socially and seven ways to improve their lives.