Listen:
Middle Age Can Be Your Best Age – Be a Great Grandparent and Keep In-laws From Driving You Crazy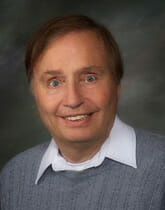 Podcast: Play in new window | Download
As the children grow up and leave home, are you prepared to welcome new in-laws and grandchildren into your life? Increased mobility and a decline in the extended family leave many of today's grandparents on the outside looking in. Don't let that include you! Guest Trevor Campbell. MD explains why grandparents today are more important than ever. Learn how your sound, caring input and loving presence can exert a strong, positive influence on a grandchild's self-esteem, character and well-being. You did not select the person your son or daughter married but that doesn't mean you can't get along. Guest Deanna Brann, PhD describes secrets for breaking the ice and building relationships with new in-laws, no matter how difficult they may be.