Listen:
Fish Talk Radio – John and co-host Mike Ritz, "The Griz" host this week's show. Mike Ritz with Adventures South of the Border is now on The Travel Channel every week.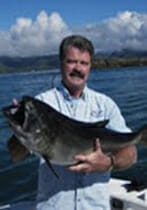 Podcast: Play in new window | Download
John & Mike interview Ana Gloria and talk about our recent trip to Loreto in Baja. The rich history and the fishing opportunities are covered.
Terrence of 976TUNA.com covers all of Southern California.
We talk to Paul Strasser of the Independence about long range sport fishing.
The new TV show "Top Hooker" explains what they are doing.